CzechIdM vítězem soutěže IT produkt roku 2011
Námi vyvíjené řešení Identity Managementu CzechIdM vyhrálo druhé kolo soutěže IT produkt roku 2011 v kategorii "Podnikový software" a míří tak do finále. Soutěž vyhlašuje časopis IT Computerworld vydavatelství IDG.
O produktu CzechIdM
Identity Manager CzechIdM zajišťuje kompletní řešení správy uživatelských účtů pro středně velké firmy, instituce státní správy a zdravotnická zařízení a to bez nutnosti placení za licence. Toto řešení se tak stává dostupnější alternativou k již existujícím produktům společností Oracle, IBM či Novell.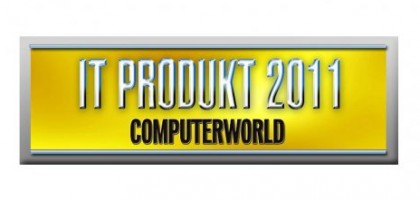 CzechIdM je systém, který spravuje uživatelské účty a jejich vztah k jednotlivým aplikacím a datům. Jeho nasazení do provozu je pro zákazníky velmi snadné, protože není třeba cokoliv instalovat v koncových systémech. Hlavním přínosem pro zákazníky je automatizace procesů správy uživatelských účtů a z toho plynoucí větší bezpečnost a auditovatelnost prostředí.
"Ocenění IT produkt roku jen potvrzuje správnost našeho úsilí investovaného do vývoje řešení. CzechIdM poskytuje maximum přínosů centralizované správy identit využitelné v českém prostředí a přitom jsou licence poskytovány zdarma. Proti jiným komerčním řešením na trhu platíte pouze práci našich odborných konzultantů a to v předem stanoveném rozsahu a kvalitě." říká Lukáš Cirkva, obchodní ředitel společnosti.
Komplexní informace o CzechIdM, principech implementace, o tom proč se za licence neplatí a mnohé další naleznete na webových stránkách http://www.czechidm.cz/.
O soutěži IT produkt roku
Hlavním cílem soutěže IT produkt roku je poukázat na produkty z oblasti informačních a komunikačních technologií, které disponující takovými vlastnostmi, jež je významným způsobem odlišují od konkurence ve stejné kategorii. Při hodnocení je pak důraz kladen i na přínosy produktu pro zákazníka.
Ukázka CzechIdM v soutěži IT produkt roku 2011
O společnosti BCV solutions
BCV solutions s.r.o. je rychle se rozvíjející česká společnost poskytující IT řešení a služby. Na trhu působí od roku 2008. Konzultanti společnosti se v posledních 5 letech účastnili implementací Identity Managementu pro firmy ČD Cargo a.s., ČEZ ICT Services a.s., Všeobecná fakultní nemocnice v Praze, UniCredit leasing a.s., Západočeskou Univerzitu a další.
Kontakt
Lukáš Cirkva
Před Skalkami I 3187/3
Praha 10 – Záběhlice
106 00
tel.: +420 724 111 809
email: info@bcvsolutions.eu
http://www.bcvsolutions.eu