V rámci interního vzdělávání jsme uspořádali interní workshop o řešení supportních požadavků v BCV. Při řešení supportního požadavku je naším cílem vždy rychlé vyřešení a ve výsledku spokojený zákazník. Myslím si, že supporty děláme opravdu dobře, ale vždy je prostor pro zlepšení. Zároveň je třeba při růstu naší firmy pilovat naučené postupy i s novými kolegy, aby nedošlo ke zhoršení našich služeb.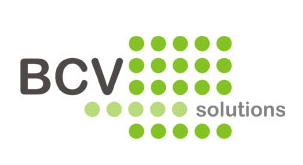 Cílem společného workshopu bylo projít kompletní proces přijímání, řešení, vyřešení a evidenci supportního požadavku. Upřesnili jsme si a společně akceptovali správný postup řešení.
V rámci workshopu jsme si odpověděli na následující:
Jak klientovi co nejrychleji a nejefektivněji pomoci?
Jak zjistit od klienta co nejvíce?
Jak předávat interně informace mezi řešiteli?
Kdy evidovat informace do servisního systému?
Do kdy požadavek vyřešit?
Kdo je zodpovědný za vyřešení ticketu?
Co když je hlášen požadavek mimo smluvní čas?
Proces příjímání požadavku
Stručně sepsaný proces:
přijmu
řeším (+ ověřuji) / najdu řešitele
eviduji
Kdy? Před řešením / po řešení – podle priority a času k vyřešení (např. stihnu-li to vyřešit do 30 min, eviduji až potom)
Kdo? Příjemce / řešitel (použít rozum – eviduje ten, kdo danému projektu rozumí)
Příjemce je zodpovědný za vyřešení požadavku, i pokud předá řešení někomu jinému. (sleduje / zeptá se)
Zodpovědnost končí zpětnou vazbou od řešitele. (že je odloženo / že je to vyřešeno – podle urgence)
vyřeším
informuji zákazníka (řešitel informuje)
opatření pro příště
Naprosto klíčový bod, na který se nesmí nikdy zapomenout. Co udělat, abychom předešli opakování podobného problému v budoucnosti?
eviduji (vyřešil jsem)
Zapíšu do servisního systému Redmine, že jsem to vyřešil a jak jsem to vyřešil.
informuji kolegy
Opět klíčové pro ponaučení a zamezení budoucího vzniku.
Cíl přijmutí požadavku
Přijímání požadavku je naprosto klíčová část řešení incidentů, která má zásadní vliv na délku řešení. Proto je třeba se hodně ptát.
Zjistit co nejvíc informací.
Uklidnit zákazníka.
Projevit pozitivní emoce a ochotu problém vyřešit.
Banka otázek při přijímání supportního požadavku nebo incidentu
Při přijímání supportního požadavku je třeba od zákazníka zjistit co nejvíce. Sepsali jsme si proto následující banku dotazů, kterou je ale třeba použít s rozmyslem dle aktuální situace.
Kdo incident hlásí?
Odkud je? – pozice ve firmě
Co je za problém? – popsat
Proč se incident vznikl?(zjistit názor zadavatele)
Kdy incident nastal?
Byly dřívější výskyty?
Jaká je priorita incidentu?
Jaký je dopad?
Kdo to má řešit (bylo s někým domluveno řešení)?
Od kdy do kdy se vyskytuje?
Chceme dodatečné informace (screenshot chyby)
Budete dostupný i za hodinu? (zajistit součinnost)
Jak je možné chybu vyvolat?
Koho se mám ptát na více informací?
Kontakt na Vás?
Otázka na závěr
A jak řešíte technickou podporu Vy?